Analysis of existing data
(Desk Research)
.
The basis of desk research analysis is constituted by public statistics documents, reports, analyses and publications.
Desk Research is a research method that is based on the analysis of the available data sources, including in particular their compilation, mutual verification and processing. Such analysis can serve as the basis for drawing conclusions on the topic being under investigation. For example, a Desk Research analysis carried out within a study on labour market shows its effect in the diagnosis of the labour market condition of a given area, the characteristics of its groups as well as the description and verification of actions taken by the institutions operating on it.
Work process on existing data
The Desk Research method does not have a specific timeframe/ phase of implementation – the acquisition and exploration of data usually is being performed during the entire research project due to the fact that the documents are often being updated and combined with the materials obtained during the remaining stages of the study.
Desk Research stages.
The items used for a Desk Research analysis are mostly official statistics documents, reports, analyses and publications, or yearbooks. In addition, cooperation with the client can guarantee a high level of information obtained.
zero audit (identification of available data sources, indicators and objects) Identification of the timeframe for which the analysis will be prepared,
designing a set of potential variables,
preparation of data sources,
data mining,
analysis of statistical data essential for the study implementation,
analysis of basic features trends that relate to the subject of the study. The basic methods of time series data analysis will be used, including the trend model (linear, non-linear), dynamics indexes, average pace of change,
multidimensional and comparative analysis of current results in the context of former respondents' declarations - multi-feature classification,
conclusions.
W celu prezentacji oferty
zapraszamy do kontaktu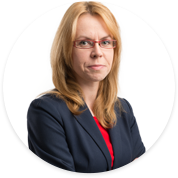 Dr Monika Jaremków
Dyrektor ds. badań