In the range of the marketing research for pharmaceutical companies we provide:
consumer insights,
advertising/packaging concept tests,
advertising campaign effectiveness studies,
decision-makers (physicians, pharmacists) surveys,
testing of presence of the product in the media,


Qualitative research – verification and analysis

Qualitative research has a weakness, which is relatively expensiveness in relation to target sample size. This means that obtained results are difficult to generalise to the entire population.
Our solution to this problem is:

The strict selection of the respondents, according to:
Demographic and economic variables;
Lifestyle;
Shopping preferences and experiences;
Health situation
New!
Authorial method of two-step data analysis
This method is based on conducting of two types of research. The first one is used to obtain individual opinions of the representatives of target group on a given topic, for example by in-depth interviews. After this first step we analyse the data and use the results to create research tool for the second step – focus group interviews.
FGI has explorative character, and apart from obtaining new information, enable verification of the interviews from the first-step.
Exemplary cost
| | | | | |
| --- | --- | --- | --- | --- |
| Item number | Scope of service | Target group | Timing of the process | Net price (from...) |
| 1 | 4 IDI, 2 FGI, two-step analysis, report | Consumers | 14 days | 9900 PLN |
| 2 | 2 FGI, report | Consumers | 7 days | 8800 PLN |
| 3 | Brand recognition research (CATI, n=600) | Consumers | 14 days | 14000 PLN |
| 4 | Opinion-forming group research, 20 IDI | Physicians, pharmaceuts | 14 days | 12500 PLN |

Download price list in the pdf file.
Reliable solutions and lead time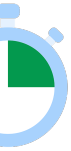 In case of qualitative research carry out ad hoc, lead time does not exceed 14 days.
Timeline:
1. Development of tools for data analysis



Harmonogram:
1. Development of tools for data analysis


Conducting of the research may be supplemented by quantitative research, which allows quantification and authentification matter relating to product target group.