Pharmaceutical Market Research
In terms of marketing research for pharmaceutical companies we provide:
consumer insights
advertising/packaging concept tests
advertising campaign effectiveness studies
decision-makers (physicians, pharmacists) surveys
testing of presence of the product in the media
medical market research


Qualitative research – process of analysis and verification
Qualitative research has a weakness, which is its relative expensiveness in relation to its target sample size. This means that obtained results are difficult to extrapolate to the entire population.
Our solution to this problem is:

Strict selection of the respondents, according to:
Demographic and economic variables
Lifestyle
Shopping preferences and experiences
Health condition
New!
Proprietary method of two-step data analysis
This method is based on conducting two types of research. The first one is used to obtain individual opinions of target group representatives on a given topic, for example by performing in-depth interviews. After this first step we analyse the data and use the results to create a research tool for the second step – focus group interviews.
FGI have an explorative character, and apart from obtaining new information, they enable verification of the interviews from the first-step.
Exemplary costs
| | | | | |
| --- | --- | --- | --- | --- |
| Item number | Scope of service | Target group | Process length | Net price (from...) |
| 1 | 4 IDI, 2 FGI, two-step analysis, report | consumers | 14 days | 9900 PLN |
| 2 | FGI, report | consumers | 7 days | 8800 PLN |
| 3 | Brand awareness research (CATI, n=600) | consumers | 14 days | 14000 PLN |
| 4 | Opinion leaders research, 20 IDI | Doctors, pharmacists | 14 days | 12500 PLN |

Download price list in the pdf file.
Reliable solutions and lead time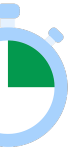 In case of qualitative research carry out ad hoc, lead time does not exceed 14 days.
Timeline:
1. Development of tools for data analysis



Harmonogram:
1. Development of tools for data analysis



Conducting of the research may be supplemented by quantitative research, which allows quantification and authentification matter relating to product target group.