Observational studies
.
Comprehensive service for non-interventional studies.
Prospective and retrospective studies.
Scope of our services includes planning, organization, conducting and data processing in non-interventional studies. We have 16-years experience in cooperation with medical, pharmaceutical and biotechnological companies.

Our offer:
Observational studies
Epidemiological studies
Patient educational programs
Post Authorization Safety Study (PASS)
Post Authorization Efficacy Study (PAES)
Medical registries
A Post-marketing surveillance (PMS)
RX to OTC switch studies
"Case study" surveys


Evidence Based
Medicine
(EBM)


Good Pharmacoepidemiology
Practice
(GPP)


Good Pharmacovigillance
Practice
(GVP)
Our clients are medical, pharmaceutical, biotechnological companies as well medical centers. We provide non-interventional studies in many different therapeutic areas, such as neurology, oncology, psychiatry, gastroenterology, transplantology, diabetology, dermatology, surgery, rheumatology, etc. In daily practice our experts use the state of the art biostatistical tools and methodology.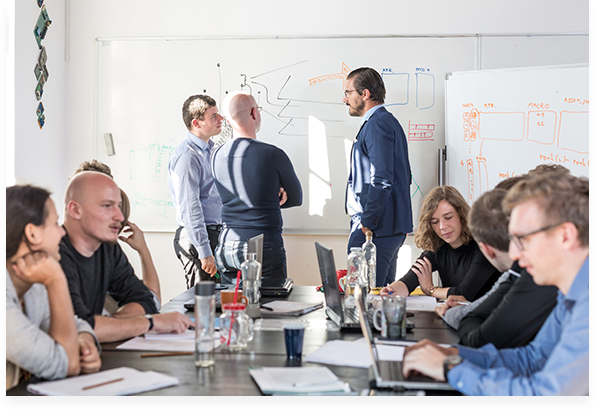 Our team consists of experts and specialists in the following areas: project management, biotechnology, biology, biostatistics, bioinformatics and data management, etc. Their articles are published in scientific journals listed in Master Journal List.
Results of studies facilitated by our team are published in scientific articles and presented during medical conferences both in Poland and abroad.
High qualifications, scientific background and many years of experience of our team in collaboration with clinical experts and pharmaceutical, biotechnological companies gives our clients a guarantee of credibility and reliability.
For NIS we provide following services:
Study design (preparation of a protocol and an observation questionnaire)
Preparation and consultation of study documentation
Sites and Investigators contracting
Cooperation with Ethics Committee and Regulatory Authority
eCRF preparation using a dedicated Key Visual
Trainings for Sponsors and Investigators
Comprehensive statistical service (SAP, interim analysis, statistical report and final data presentation)
Assistance in the preparation of publications
Study management
Site Management
Data management
Reporting of progress status
Supervision over reporting of adverse events
Investigator's financial settlements
We conduct all studies using an in-house, innovative Electronic Data Capture system,
which combines all the best features
.
All-in-one platform for every type of study.


eCRF.bizTM software provides the highest quality of study execution. The system was developed with focus on needs of pharmaceutical companies and academia. The platform has a quarantee of secure, encrypted access to data, in accordance with the guidelines of Title 21 CFR Part 11. The system ensures automatic control of the quality and completeness of data during registration. It also has extensive reporting mechanisms that allow you to follow the study progress on an ongoing basis. Through the use of extensive control mechanisms, audit trail, data query and data backup, enriched with a statistical module, data in the system are not only safe, but also pre-prepared for even the most complex statistical analyzes conducted by our team.
BioStat® has implemented new, electronic module - e-signing agreement
Online contracts ensure process optimization and eliminates scans, document printing, sending contracts by courier, ect.
Using of the e-contracting function and sign agreement via the eCRF system speeds up the process of finalizing contracts, annex and payments with Investigators and reduce time of waiting for paper documentation.
Signing agreement has never been that easy and transparent.

Only 3 steps:


Registration
A user fills in registration form


Verification
After registration, contract and regulations are sent to user's email address to allow for their verification.


Confirmation
User verifies filled contract and regulations and confirms these documents by clicking the link contained in the e-mail.
After signing, the document is automatically saved and sent to the user in the second e-mail as an attachment - pdf file.