Comprehensive services for interventional, clinical studies (phase I-IV)
.
BioStat® is a high quality provider of services to the pharmaceutical, biotechnology and medical device industries, specializing in commercial and non-commercial clinical trials - phase I-IV.
BioStat® has been ensuring clients achieve their clinical research goals for over 15 years. As experts in the managing, planning, data processing, data management and statistical services we deliver each clinical trials on time. Our activities meet local and international law requirements, Good Clinical Practice (GCP) and BioStat' s and Sponsor's Standard Operating Procedures (SOPs). We understand how important is time, costs and quality, and are able to guarantee these metrics are met. BioStat® offers a comprehensive portfolio of services which can be tailored to meet the individual needs of each client.
Learn more about our services:
Clinical Trials of Investigational Medicinal Products
Clinical Trials of Medical Devices
Bioequivalence Studies
Investigator Initiated Studies
Clinical Trials of Cosmetics and Dermocosmetics
We are an efficient team able to conduct English-language studies in Poland and abroad. We have a wide range of experience in following therapeutic fields, including oncology, invasive cardiology, allergology, dermatology, gastroenterology, psychiatry, ophthalmology, neurology, etc. We are ready for new challenges all the time.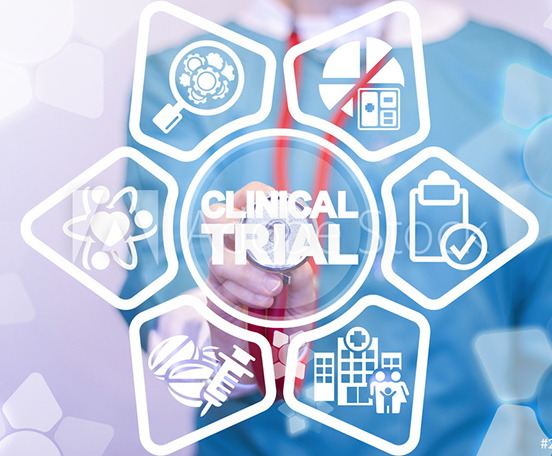 All clinical trials are conducted by using a huge potential and capabilities of our proprietary eCRF.bizTM system that allows for electronic data collection and efficient management of the process.
BioStat® scope of services
Study design in collaboration with Key Opinion Leaders (hypothesis, sample size calculation, publications review, etc.)
Comprehensive statistical services (Statistical Analysis Plan (SAP), tables, listings, statistical section in study protocol, interim analysis, final statistical reports, final data presentation, support in CSR preparation)
Preparation and consultation of study documentation
Negotiations and contracting of Sites and Investigators
Cooperation with Ethics committee and National Regulatory Authority
eCRF preparation (database creation and programming)
Preparation of an electronic diary of patient observation (PRO)
Interactive Web Response System (IWRS)
Drug Management System
Integration with local and central laboratories
Data Management - database structure development, edit checks, user account management, quality control of entered data, database cleaning and closing
Supervision over reporting of adverse events
Simple Landing Pages in a dedicated key visual
Trainings
Medical coding (according to the MedDRA dictionary)
Helpdesk - phone and email
Assistance in the preparation of the scientific publications or articles
Support for Key Opinion Leaders in preparation of the study results presentation at congresses and scientific conferences.
There are many high-qualified experts and specialists such as project managers, biotechnologists, biologists, statisticians, biostatisticians, and data managers, etc. Their analysis meet the Master Journal List standards.
Frequently asked questions.
Which therapeutic areas do we conduct clinical trials in?
Biostat® has the resources and knowledge to conduct studies in every therapeutic domain. Our experience continues to grow, and we have the most practice in therapeutic areas such as oncology, gastroenterology, transplantation, cardiology, neurology, allergy, psychiatry, neonatology, diabetology, rheumatology, virology, pulmonology, immunology, andrology, proctology, dermatology, ophthalmology, and hematology.
Which phases of clinical trials do we carry out?
Biostat® offers support in conducting clinical trials starting from Phase I, where preliminary information about the safety of a medicinal product is obtained, through Phase II, where dosage and efficacy of a potential drug are further determined, Phase III, during which findings from previous phases are verified, interactions between the new product and other drugs are studied, and the effects of its long-term use are analyzed, up to Phase IV – registered products.
Does Biostat conduct RWE (Real World Evidence) studies?
Yes, we offer the possibility of conducting RWE (Real World Evidence) studies, the results of which can complement data obtained from clinical trials, providing information about the effectiveness of therapies conducted under real-world clinical practice conditions.
ACTIVE STUDIES & CLINICAL RESEARCH