Biostatistics for Clinical Trials
Our biostatistics center provides comprehensive solutions in terms of planning, organizing and conducting research, as well as processing data from a variety of different research projects. We have 15 years of experience in cooperation with pharmaceutical and medical industries.
We provide our customers with personalised handling of tasks in the area of biostatistics:
Clinical trials, epidemiological studies, bioequivalence trials
Observational, educational, PMS studies
eCRF (electronic case report forms) for clinical trials
medical records
CRO
Data analysis
Research of the medical sector (Poland, CEE)
Marketing research, including advertising messages, flyers, packaging, quality of customer service (mystery shopping), customer satisfaction
Our services are employed not only by well known pharmaceutical companies, but also by the best Polish research centers. We have carried out research projects within various fields, including oncology, cardiology and neurology. We've processed data that comes from DNA sequencing and analyzed gene expression. In our everyday practice we use the best available bioinformatics tools (Blast, Phred / Phrap, BioConductor). Our team includes specialists in the field of biostatistics, bioinformatics and data management, whose analysis were published in journals of the Master Journal List.
Our high qualifications, scientific background and years of experience in collaborating with clinicians and companies from the pharmaceutical and biotechnology industries guarantee our customers the reliability and accuracy they require. Our research is carried out in accordance to the principles of Evidence Based Medicine (EBM).
01

Research Organization
Development of a study protocol
Statistical Analysis Plan
Recruitment of participants
Application of the research to the Bioethics Commitee
Data collection
Randomisation
Electronic Case Resport Form eCRF
Clinical monitoring / CRO
Entering and encrypting the data (including MEdDRA)
Transient reports and analysis
Dependency / comparison analysis
Discovering the diagnostic rules
Survival analyses
We realize our research programs with a proprietary, innovative research platform:


ECRF.bizTM software enables conducting of research at the highest level. The system was designed with pharmacy, biomedicine and clinical medicine at mind. The platform guarantees a secure, encrypted access to data, in accordance to guidelines - Title 21 CFR Part 11. The software ensures automatic control of the quality and completeness of data in the course of its registration. It also has enhanced self-reporting mechanisms, thanks to which one may track research progress live. Through the use of sophisticated control mechanisms, audit trail, data query and data backup, along with a statistical module, the data in the system is not only safe, but also ready for even the most complex statistical analysis conducted by our team.
We provide dedicated biostatistics for both businesses and academics
Recommendations
:
Amgen




"The cooperation has concerned survey organization, consulting and statistical analysis of quantitative research. We are indeed thankful to Rafal Piszczek for his reliability and professionalism in ding his duties as well as for his creative contribution on the projects being conducted by Amgen."
Military Medical




"I confirm that I have dealt with Mr Rafal Piszczek since 2006, during which time he has provided us with excellent support in the area of medical data analysis and the use of advanced statistical tools. I can confidently recommend Mr Rafal Piszczek as a solid and reliable expert in this field."
Mundipharma Polska Sp z o.o.




"The BioStat company performed their tasks professionally and always on time. The technical and logistic solutions always meet our substantial meetings and are intuitive for a system user. Any doubts or concerns are explained on an on-going basis without wasting time."
Mabion




We have worked with BioStat company for over two years now and we mostly deal with clinical trials. They have created an e-CRF system that meets our research requirements as far as maintenance and system administration is concerned. The BioStat company perform their tasks reliably and in due time.
Clinic and the Cardiological and Non-invasive Cardiology Rehabilitation Centre




Quick, professional and on-time support in statistical analysis of the material needed for statutory work conducted by The Institute of Cardiology in Warszawa. It's significant that the results were clear and comprehensible for anyone involved. I can recommend this company with complete conviction.
The Oncology Centre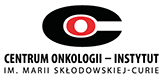 The contractor's task was to carry out a quantitative study on social opinion on the level of health awareness and health habits among specified target groups. The project "45+" in the field of genito-urinary diseases. The study was conducted without reservation and in accordance with the agreement signed.
Child Health Centre




In my opinion, the BioStat company is of high and proficient knowledge, basis of merit and most of all – we appreciate their availability. We could always be provided an explanation on unclear statistical knowledge. They always put the results in a comprehensible way needed to be implemented in clinical practice. We also strongly appreciate their graphic support.
Central Institute For Labour Protection




This company conducted our survey research as well as the statistical analysis concerning risk assessment for handling portable computer equipment in a timely manner. The result met with our positive feedback.
The Institute of Occupational Medicine




This company carried out Polish nationwide survey research . We consider their work as reliable and on-time as well as in accordance with the agreement. Additionally, we do not raise any objections to the materials presented.
ISN Pharma




"We have been using BioStat services for a long time as far as creating eCRF questionnaire for clinical trials is concerned or its handling, assumptions, documentation and research merit. The system created is very clear and user friendly."
Wroclaw Medical University




"I am highly satisfied with their professional and on-time statistical data analysis which is significant while composing a PhD thesis. What deserves credit is their high proficiency level, as well as flexibility in meeting customers' needs."
Novartis Poland Sp. z o.o.




"The cooperation with BioStat was smooth. The company always prepares all elements of the agreements on time, with no delays. The contacts with BioStat were always very professional and the quality of their work was very high."
The Institute of Psychiatry and Neurology in Warszawa




The statistical analysis referring to multiple judicial-psychiatric-psychological opinion-giving was conducted uncritically and in accordance with the agreement.
The Clinic and Department of Orthopaedics and Traumatology at the Medical University of Lublin




The BioStat team proved themselves in being proficient at medical issues. They were a party to the statistical research methodology design, dealt with calculations as well as they verified other researchers' results.
National Veterinary Research Institute




The contractor consulted their e-database components with us to meet the ordering server requirements what allowed us to continue the research in the following years. The e-monitoring program was designed conscientiously and professionally.
Pfizer Polska Sp. z o.o.




"We received an excellent support in the area of statistics, data analysis and the use of advance in medical research projects. The BioStat company used a very clear language and a variety of methods to maximize our understanding and to ensure that statistical theory and practice were integrated."
The Institute of Haematology and Transfusion Medicine




"The research results provided by BioStat company are promising, especially that there is a small number of such research done on clinical application. The results have been presented during some national and international conventions on haematology and haematopoietic stem cell transplant. Our collaboration is brilliant. We are in permanent contact and we are hoping for further fruitful and professional cooperation."
Medical University of Warsaw




"During the time of our collaboration, the company performed their tasks professionally and reliably. They always provided feedback in a timely manner. We perceive the BioStat team members as highly qualified specialists who are fully devoted to the job they are doing. During cooperation they were always showing understanding and patience for any changes needed to be implemented in the project."
Helimed




"I hereby declare that we have collaborated with the BioStat company in the scope of examination of the service quality and patient opinion within our facilities. I also confirm that the service provided was firm and in accordance with the agreement signed. The BioStat company has fulfilled its task in a reliable way and in a timely manner (…)."
Celon Pharma




"We have used services of Rafal Piszczek (from BioStat company) since 2006 in the scope of medical statistics. During our cooperation, Rafal Piszczek has performed his services in a professional way. We are indeed thankful for his reliability and recommend him as a professional statistician."
Johnson & Johnson Poland




"In 2015, the BioStat company designed a statistical analysis for Johnson & Johnson (LifeScan) research project. We consider collaboration as positive. The tasks were completed reliably and in a timely manner. I recommend their professional service and timeliness."
Domański Zakrzewski Palinka




"Within the job commissioned, we asked your company for an analysis of the price level for a medicinal product concerning the competitive price. The task was carried out diligently, conscientiously and in a complex way."
Lek Polska Sp z o.o.




"During our cooperation, BioStat company perform their service in a professional way, upright and keeping deadlines as well the quality of service was on a very high level. BioStat company approach to our order in special individual way and execution of the project meets our expectations. While the contact and cooperate with BioStat, we meet with kind, on time and flexible treatment."
MSD




"Reaching ambitious goals is possible thanks to our business partners professional support. We consider BioStat company as one of our recommendable partners. In the period 2007-2008 BioStat designed three research projects for MSC Polska on the basis of in-depth interviews (IDI). The projects were carried out correctly, on target and with a complete engagement of their team members."
Institute of Economics, Polish Academy of Sciences




"The statistical analysis of the data and study on the econometric model within the research project entitled 'Development paradigm and the effectiveness of innovative structural aid from the EU' was carried out very conscientiously. The quality and timeliness provided within this taskdemonstrate extremely high competencies and professionalism of the BioStat team."
Thea Polska Sp. z o.o.




"We have collaborated with BioStat since July 2017. The on-going cooperation is working smoothly and is unexceptionable. The company provides professional support and exhibits professionalism in rendering research services. What is more, the BioStat company is very flexible in planning and proposing solutions what is extremely valuable nowadays. I think that the BioStat company is a reliable and recommendable service provider with whom doing business is worthy."
Chiesi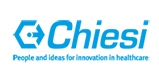 "Regardless any on-going research, the BioStat company, by so far, has carried out for us a dozen statistical analyses basing on the data we gathered from other research. Each of the analysis commissioned was carried out quickly and firmly. Currently, BioStat is our preferable statistical service provider. Their company is definitely recommendable."
Novascon Pharmaceuticals Sp z o.o.




"The BioStat company has again demonstrated high responsiveness towards the client's needs, working hours beyond the standards if the situation so required and flexibility concerning results presentation that was needed at any given moment. Their engagement in unexceptionable contact with clients as well as the scope of their knowledge gives the client a sense of being in good hands."
Medtronic




"What is extremely valuable in modern market conditions is to find adequate companies to collaborate with, that would know our needs, and sometimes, they would even use their experience and professionalism to provide support in issues which we are not quite familiar with. We are pleased to recommend the services that BioStat provides especially to these companies that are trying to find a solid business partner to collaborate with. We are convinced that you can count on them. We consider BioStat as a professional company with wide experience, that ensures continuous cooperation and development for their business partners."
Medical University in Lublin




"In late 2011, the BioStat company carried out a study concerning the attitudes towards genetic information and biobanking on behalf of the Faculty of Humanities at the Medical University in Lublin within the scientific grant given to dr. Jakub Pawlikowski by MNiSW. I confirm that the company has carried out the task reliably and in a timely manner, demonstrating professionalism at the same time and providing a complete research report along with the statistical analysis."
The University of Lodz




"I confirm that the BioStat company carried out the research within a project entitled: "The role, position and scope of functioning of Staff Committees in Polish employment relationship system". The service provided was conducted in accordance with the schedule set in the agreement along with due diligence, professionalism and engagement. As far as the current collaboration with BioStat is concerned, it needs to be said that their company is highly recommendable."
SGH Warsaw School of Economics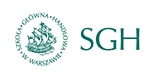 "The BioStat company carried out their tasks reliably and in a timely manner, demonstrating high professionalism and providing a complete report with results and statistical analysis. The research was conducted in accordance with the programme schedule as well as with diligence. The final report was designed in a clear and comprehensible way, in compliance with commissioning party's needs."
Military Medical Institute




"On behalf of the Department of Marine and Hyperbaric Medicine at the Military Medical Institute, I am pleased to give references to BioStat company, that in a professional way took up the task for designing an advanced tool using the rules of Bayes statistics (…). The project was conducted in a timely manner and the collaboration was smooth, without any problems."
Milton Essex




"The quality of IT solutions provided by BioStat exceeds the majority of alternative eCRF systems as far as their functionality and safety are concerned. I express recognition for the terminable and professional organisation of any task commissioned. We recommend the BioStat company services to all entities working in the R&D sector."
Military Medical




"I confirm that I have dealt with Mr Rafal Piszczek since 2006, during which time he has provided us with excellent support in the area of medical data analysis and the use of advanced statistical tools. I can confidently recommend Mr Rafal Piszczek as a solid and reliable expert in this field."
Medical University in Lublin




"I have known and collaborated with Rafal Piszczek, member of our research team, since January 2005. I am absolutely convinced, Rafal Piszczek is a very good candidate for any responsible work in the area of statistics."
EGIS




"The BioStat company provides professional support and services. The BioStat team members have essential knowledge and competencies, as well as they exhibit openness and readiness towards solving problems or any doubts."
Amgen




"The cooperation has concerned survey organization, consulting and statistical analysis of quantitative research. We are indeed thankful to Rafal Piszczek for his reliability and professionalism in doing his duties as well as for his creative contribution on the projects being conducted by Amgen."
The clinic and Department of Urology and Urological Oncology




"The BioStat company was helpful in working out the statistical data for a rarely discussed topic in literature that is anabolic substances abuse. The data compilation allowed us to publish some works in leading medical magazines or present the issue at the Scientific Congress of Polish Urological Society."
Contact


Phone: (+48) 22 12 28 025
Mobile: (+48) 668 300 664


Trade Office - Warsaw
Aleje Jerozolimskie 96
Warszawa 00-807


Headquarters - Rybnik
Kowalczyka 17
44-206 Rybnik


E-mail: biuro@biostat.com.pl