eCRF.biz™ – new system version that leads the medical-pharmaceutical market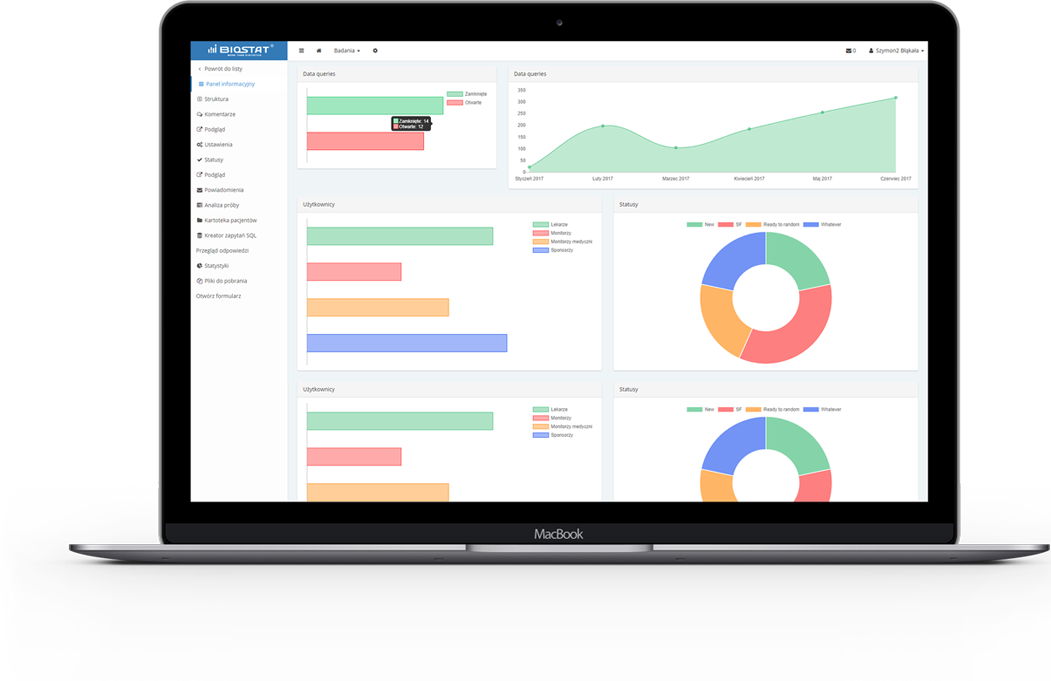 eCRF.biz™ – new system version that leads the medical-pharmaceutical market

Handling clinical research and research programs has never been that easy. eCRF.bizTM System which has been for several years a reliable tool for comprehensive realisation of research projects is available now in 2.0 version what offers even more benefits for its Users. The latest update concerns:

- personalisation of graphic elements on the research webpage, research questionnaire as well as the research domain name;

- Implementation of the SaaS model to the management panel which promotes research self-handling;

- a new conditions editor, which facilitates their grouping and implementation.

Additionally, thanks to many years of experience in working with research questionnaires we have developed even more profitable tool for creating and setting up the cafeteria questions. Among numerous practicalities one can find, inter alia: collective actions on selected items, group conditions, making questions out of scripts, making questions out of Word files and full cafeteria questions responsiveness.

The implementation of internal system used for communication between subjects, researchers and administrators allows to have a smooth flow of information between the Users, what guarantees the best quality of the overall process. We have also raised the standards in terms of data security, which are encrypted with Blowfish algorithm and their replication takes place simultaneously on different devices.

In terms of constantly changing digital aspect and legal requirements we optimise our system which tends to become the leader in its category. Righteous research and records running with 100% data safety equals with the highest quality as well as project managers' cool head which is guaranteed by the eCRF.bizTM. Start from now on and move your paper work into virtual reality along with eCRF.bizTM.