We design and develop innovative applications for our clients. These apps carry out sophisticated optimalisation tasks, which allows improving process and procedures.

Our offer:
Internet/Web/mobile applications – response, accessible on mobile devices (smart phones, tablet computers, laptops),
Web services and IT systems with browser-based interface,
dedicated software,
electronic commerce B2C and B2B,
systems of reporting,
databases,
medical apps,
eCRF apps with sophisticated systems of reporting.
For our customers we develop dedicated applications in the form of specialist software for research projects and for conducting electronic medical record. Our priority is to minimalise costs, which we provide through use of SaaS model (Software as a Service). This means that our software is available on-line through Biostat servers so our clients don't need to install it on their servers.
We guarantee support of our IT division, which has long experience in the field of statistics and data analysis.

To use our apps our clients need only access to the Internet and up-to-date browser.
---
Medfile is an effect of searching for a new development fields of our company. It is used for creating and keeping of electronic medical records.
---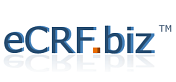 eCRF is a platform created by professionals for complex maintenance of research projects. Our electronic CRF is fully functional system (Clinical Data Management System) for conducting clinical trials, observational studies, postmarketing surveillance and registry online.
---

CATI-System is one platform for many research projects. It was designed for complex implementation of statistical surveys. It will provide support for CATI, VAWI and CAPI projects.