FMCG Market Research
Market research is one of key information sources used today in the business decision-making process. Its significant role in entrepreneurial activities is emphasized by the current scale of market uncertainty, fueled by rapid changes in the competetive environment, gradual transformation of market entities, introduction of new products and services, and the always changing tastes and preferences of buyers. All of this increseas the risks of decision-making in every company, including the FMCG industry.
FMCG (Fast Moving Consumer Goods) is a necessity item, generally characterized by a small unit price and purchased in bulk quantities. This aspect is reflected in the dynamic development of the industry and enhances its competitive processes, necessitating the need for intensive trend tracking, market research, and constant improvement of the effectiveness of marketing strategies by entrepreneurs. Invaluable in these activities is reliable market research.
We invite you to use our services in the area of market research!
We conduct:
Consumer insights;
Product research for concepts and prototypes
Sensory research
Research on advertising concepts (packaging, storyboards, adverts)
Research on reactions to advertising campaigns
Segmentation research
Quantitative sensory testing – Central Location Test
Measurement of the presence of a product in the media, including social media
FMCG marketing research for advertising campaigns.
Exemplary costs:
| | | | | |
| --- | --- | --- | --- | --- |
| Item number | Scope of service | Target group | Process length | Net price (from…) |
| 1 | 4 IDI, 2 FGI, two-step analysis, report | consumers | 14 days | 9900 PLN |
| 2 | FGI, raport | consumers | 14 days | 8800 PLN |
| 3 | Brand awareness research (CATI, n=600) | consumers | 14 days | 14000 PLN |
| 4 | Opinion leaders research, 20 IDI | Doctors, pharmacists | 18 days | 14000 PLN |
Qualitative research - verification and analysis
The drawback of qualitative research is their relatively high cost in respect to the size of the survey sample, which makes the results hard to extrapolate towards the entire population.
Our solution to this problem is: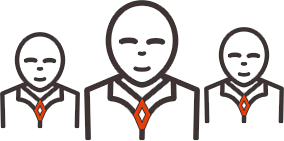 Strict selection of the respondents, according to:
Demographic and economic variables
Lifestyle
Shopping preferences and experiences
Health condition
Proprietary method of two-step data analysis:
This method is based on conducting two types of research. The first one is used to obtain individual opinions of target group representatives on a given topic, for example by performing in-depth interviews. After this first step we analyse the data and use the results to create a research tool for the second step – focus group interviews.