Brand

awareness research

.
Measuring
brand awareness
:
Brand awareness can be examined using the following rates:
Spontaneous awareness




- shows what is the percentage of respondents that indicated a given brand spontaneously (without any hints from the interviewer)

Aided awareness




- allows determining the percentage of respondents that indicated the brand examined from the list of various brands from a given industry.

Top Of Mind awareness

– shows the percentage of respondents who spontaneously indicated the examined brand in the first place.

Net Promoter Score




- this rate is used for estimating the level of customer loyalty of a given brand. The nature of this rate allows comparing the data received within a specific segment, both, in the local and global market.

SOW (Share Of Wallet)




- so-called share in the customer's wallet/cart; this rate allows to visualise the level of customer loyalty towards a given brand along with determining their purchasing possibilities. However, in the case of SOW, there is a requirement to conduct systematic examinations on a large number of research trials.

CSI (Customer Satisfaction Index)




- customer satisfaction rate; it allows, both, to measure the customers' expectations, as well as their satisfaction with products of a given brand.
Benefits
of the research
.
Assessment of the level of brand awareness by the target group of buyers;
The ability to verify the loyalty level of customers of a given brand;
Determination of the level of customer satisfaction
The opportunity to determine the direction of the brand development
Allows to adjust the marketing strategy in terms of the buyers' expectations towards brand products
Knowledge on the expectations of, both, current and potential customers.
Brand awareness research
can be carried out by the use of
:
Computer-assisted
Telephone Interview
CATI
Computer-assisted
Web Interviewing
CAWI
Group/Individual
interviews
FGI/IDI
Paper-and-Pencil
Interviewing
PAPI
Computer-assisted
personal interviewing
CAPI
For offer presentation,
please contact us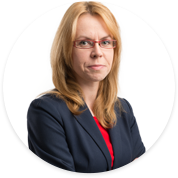 Dr Monika Jaremków
Director of research