Internet research in a consumer panel.


"Badanie Opinii" - is a platform gathering thousands of clients from companies representing various production and service industries in one place. Our online research panel provides the opportunity to regularly examine preferences and buying habits, as well as consumer brand experience.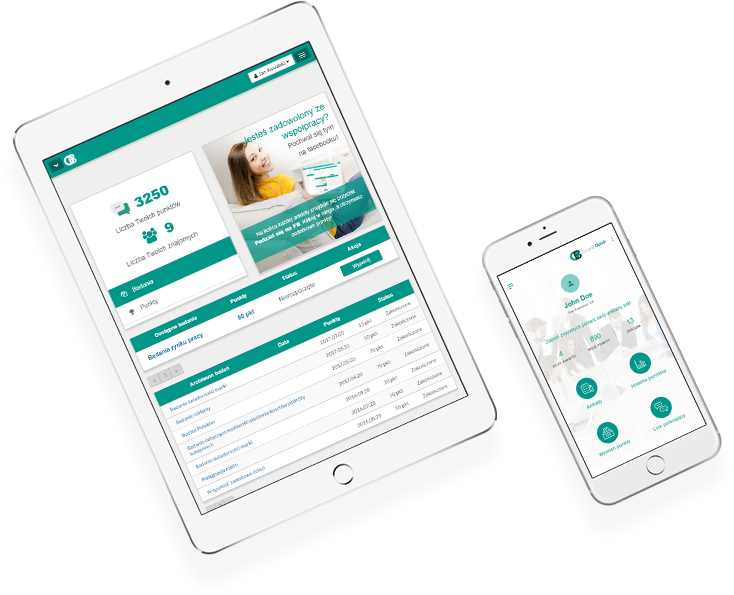 We follow the modernity.
Mobile solutions:
users have the opportunity to fill in surveys anytime and anywhere - on their smartphone or tablet.
Multimedia:
audio-video materials can be attached to each questionnaire, which will be introduced to the participants in the course of the study. They can represent, among others photographs of products and packaging, elements of audio-visual identification, or advertising recordings.
Zyskaj 5% rabatu na badanie!
Stwórz badanie ankietowe w panelu konsumenckim
na gotowej bazie respondentów!
panel5

Załóż konto już dziś
Check the cost of the survey
*Price quoted in net, VAT 23% should be added
Choose respondents from the consumer panel
- conduct your research in a flash!
Our panellists are characterized by:
Knowledge of mobile technologies

– they constitute a group of people who perfectly use modern devices such as tablets and smartphones. oraz smartfon.

Credibility

– we regularly checked the shared profile information and do not allow for multiple account creation.

Passion

– we invite only those panellists who meet the required profile and the research subject matter is in line with their interests.
Reliability

– we control the time for answering questionnaires. We exclude users who do not read the content and provide random answers.

Diversity

– our panellists are people with various demographic and psychographic characteristics as well as various consumer preferences.

Innovativeness

- we carefully analyse the content of the answer
Below you will find the panel structure for "Badanie Opinii" determined by the sample data defining our Panellists:
N > 50 000
Nationwide opinion polls.
We carry out public opinion polls that allow us to gain knowledge about what Poles think about current social problems.
If you care about the pace and the lowest possible implementation costs, we recommend choosing omnibus polls. Omnibus surveys are all carried out at the same time for various clients. Attach your own list of questions to the planned survey and get your report after 7 days!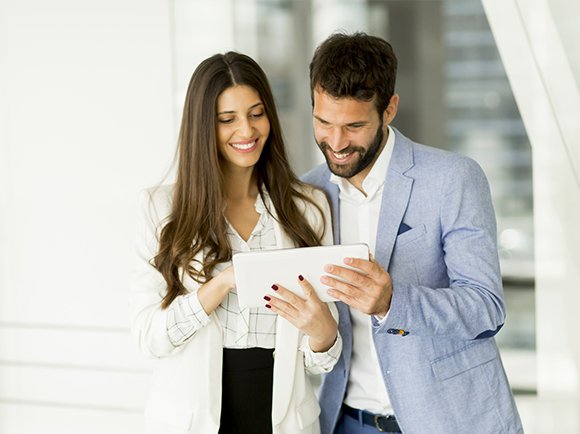 Extracting hidden insights

- plan a marketing strategy in accordance with consumers' unconscious needs

Verification of brand and image recognition

- find out how marketing actions have influenced brand awareness and what customers think about it.

Mobile consumer diaries

- follow consumers' habits during everyday use of products.

The assessment of reaction to the advertising content

- recognize the emotions that accompany the recipients of advertising messages, and see what elements draw the most attention.
Measurement of acceptable prices

- find out what prices the customers are willing to pay for the offered products and learn about the factors affecting it.

Study of shopping habits

– get to know typical consumer behaviour and plan marketing activities in accordance with them.

Identification of the reasons for the brand's crisis

– get to know the reasons for your brand popularity deterioration, promptly implement corrective actions and prevent further loss of customers.

Evaluation of the concept of products and packaging

- submit initial ideas to the judgment of potential recipients and make appropriate changes on time.
Immediate research implementation - up to 24 hours!
Continuous increase in the number of panellists with different profiles.
A permanent monitoring of users' reliability.
Creating reports and summaries in real mode.
Competitive prices.
Intelligent profiling functions.
15 years of experience