Randomization
and Drug Management
.
Randomization
is a process of assigning participants to individual therapeutic and control groups, with the assumption that each patient has an equal chance of being assigned to each of the arms. This is a crucial part of the clinical study whose goal is to achieve a similar initial characteristics of patients in the compared groups, and thus reduces the risk of drawing misleading conclusions from the results of the clinical study.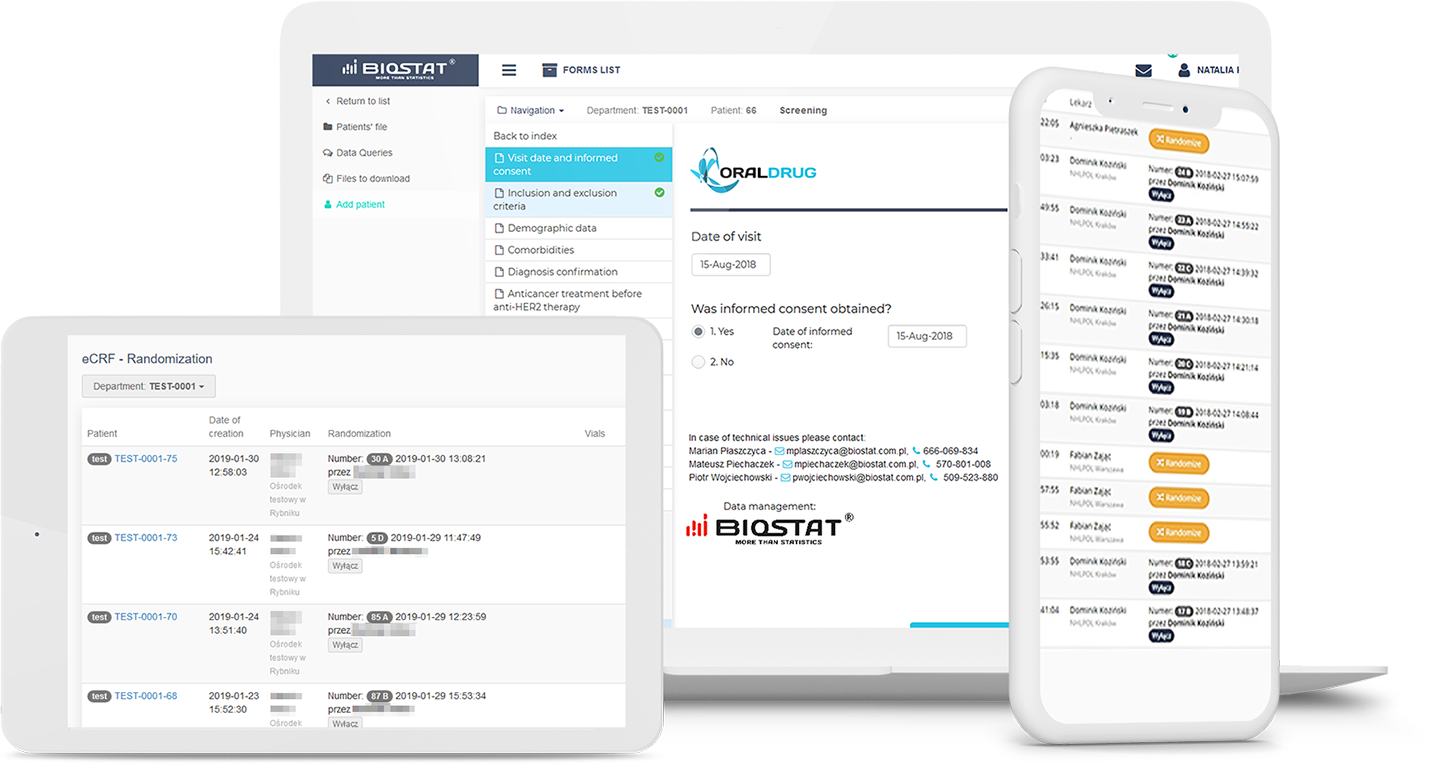 covariate-adaptive
randomization
How to
avoid bias in clinical trials?
Blinding is used to reduce a likelihood of bias in clinical trials.
Single-blinded study
- type of clinical trial in which only a patient does not know which treatment or what kind of intervention (s)he receives until the end of the study.
Double-blinded study
- type of clinical trial in which neither a patient nor an Investigator do not know which treatment the subject is receiving.
Interactive Randomization System

.
Interactive Web Response System (IWRS)
- is a module allowing randomization according to a preestablished randomization schedule. IWRS is fully customizable, system integrated with eCRF.biz
TM
, that enables Sponsor to
proactively manage
key aspects of the clinical trials which include registration, randomization, dosage, drug dispensing, clinical supply, drug management, breaking blind, etc.
The status management of investigational medical products (IMP) allows trackinga history of blinded drug kits and display to the physicians kit numbers from the assigned study arm.

IWRS is user friendly and easy to access from anywhere in the world. In addition to the service and 24/7 availability, IWRS has many other advantages that make it attractive in clinical trials, notably large-scale studies,especially those with various treatment arms, and complex dosing schedules.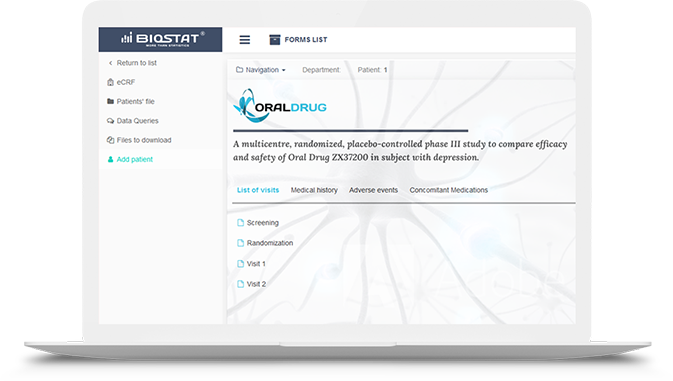 Scalability
that enables
recruitment and management
of a large number of patients.


Robustness
that helps to conduct
multiple studies
at the same time.


Real-time response
allows unique assignment
of patients numbers.




Easy integration
with other system
(e.g. eCRF) is possible.


Straightforward implementation
regardless of the type of study,
number of subjects and sites,
therapeutic areas.
Other
eCRF system functions
.