Digital Data Collection
.
eCRF system in clinical trials
and non-interventional studies.
There is arguably no more important document than the instrument that is used to acquire the data from the clinical trial, with the exception of the protocol, which specifies the conduct of that trial. The quality of the data collected relies first and foremost on the quality of that instrument. No matter how much time and effort go into conducting the trial, if the correct data points were not collected, a meaningful analysis may not be possible. It follows, therefore, that the design, development and quality assurance of such an instrument must be given the utmost attention.


— Good Clinical Data Management Practices, Version 4, October 2005, Society for Clinical Data Management
Paper Case Report Form (CRF) vs
electronic
.
A randomized controlled study compared time of data collection by eCRFs and pCRFs - Fleischmann R, et al. BMC Med Res Methodol. 2017. - this study, conducted by study nurses and patients, proved in direct comparison that using eCRFs instead of pCRFs increases time efficiency of data collection in clinical trials, irrespective of item quantity or patient age, and improves data quality
Meta-Analisys Le Jeannic et al. 2014 – comparison of 16th studies conducted by using of pCRF with 11 studies based on eCRF - estimated eCRFs costs are lower
Obvious trend to perform studies by using electronic solutions
Longer time of eCRF preparation but more control under the transfer of study protocol assumptions to variables which can be analyzed in future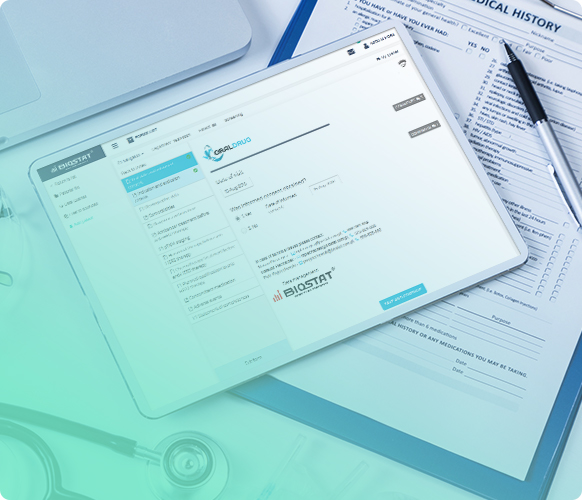 Use of digital forms will help your company to reduce costs, streamline business processes and improve efficiency
Possibility to re-use forms in the study of subsequent phases or other studies
CDASH, SDTM, ADAM standards implementation
Risky, single-center studies (1st and 2nd phases) with a small number of patients - prevalence of pCRFs
The satisfaction of Investigators, Monitors and Data Managers from both types of tools is similar, but when choosing between pCRF and eCRF, most opted for eCRF.
The ideal eCRF is one that can be entered during patient's visit - the predominance of eCRFs filled on tablets and smartphones

Bigger trials - better eCRFs.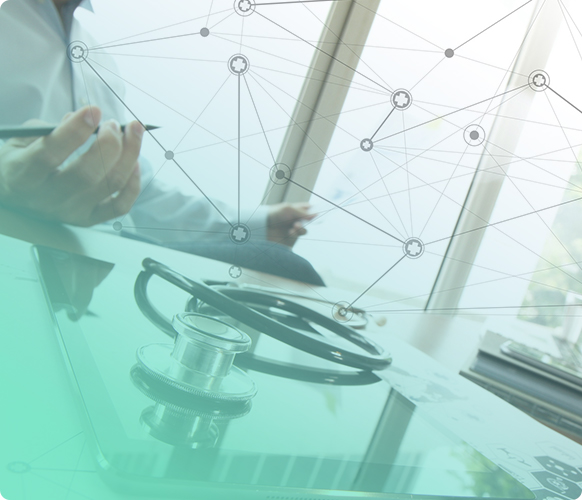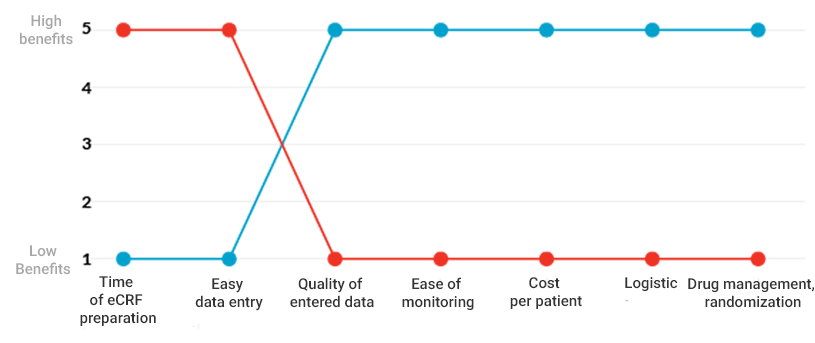 Why users are unwilling
to use eCRFs?
Easier data entry to pCRFs
Lack of appropriate software in Investigator's hands
Disturbance of work rhythm by necessity of data entry to electronic medium
High costs of implementation and maintenance
Data entry is delegated to Investigators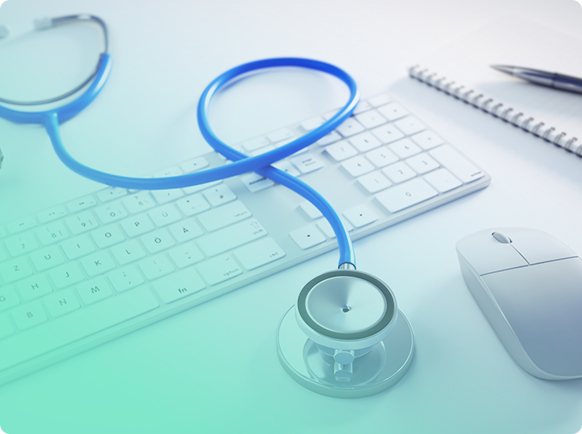 How digital transformation influences
study team effectiveness?
Better supervision over study
Faster reaction to potential problems
Easier implementation of changes resulting from protocol updates and obtaining missing data by query process
Automation and standardization of tasks related to Data Management
Improvement of the comments and explanatory texts in response to frequent Investigator's questions
Faster database preparation for analysis (interim and final)
Combining electronic data capture system with tools for documentation collection and reporting (CTMS, eTMF)
To implement and make full use of - what is a good strategy?
The
full in-house team
is
the best strategic advisor
to the Sponsor
.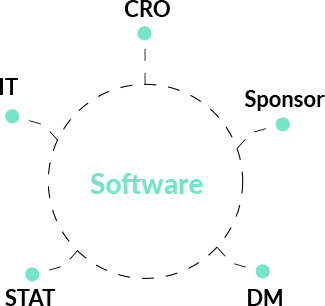 First approach
eCRF software without technical assistance - eCRF configuration delegated to Sponsor's IT team.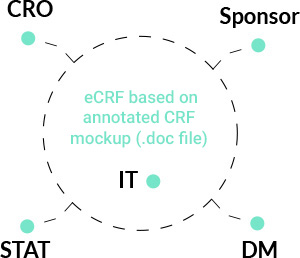 Second approach
eCRF system created for particular study, based on paper CRF delivered by Sponsor or CRO, external data management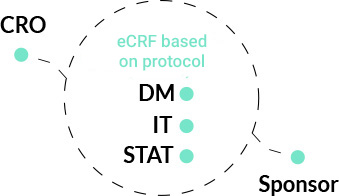 Third approach
eCRF system with team experienced in eCRFs creation,
comprehensive system configuration
based on the study protocol and
full data management in one place
.
3 in 1
Next step
in digitization

.
Advanced technologies combined with intelligent and well-built teams always brings excellence results and success.
Ideal trio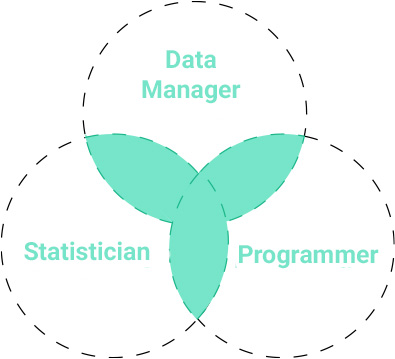 Full system integration is the future. Connect and control all of your data from a single platform for maximized productivity and minimum risk.
One login will provide access to a role-based user interface for all platform components
Elimination of unnecessary tasks, reducing errors and simplifying training by centrally managing system security
Visibility of the key performance indicators to proactively identification of problems at an early stage
Assessment of the Investigator's effectiveness by using objective and subjective data from CTMS and EDC modules

Functions of electronic data capture (EDC) system
.